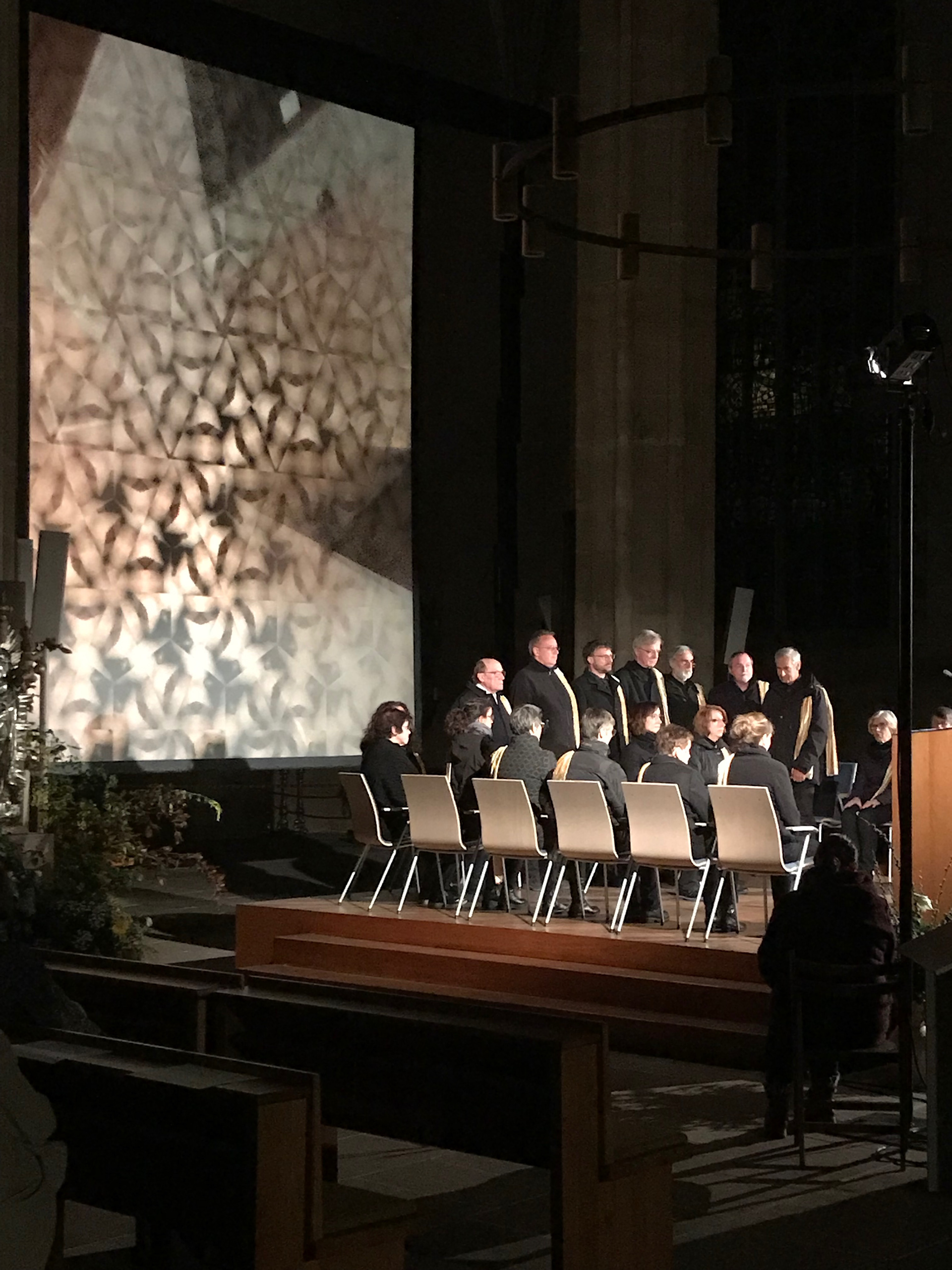 We chose to create a realtime 3D world based on panoramic photographs, that Markus Weisbeack,
Professor for Visual Communication
at Bauhaus-University Weimar and head of 
surfacegrafik.de
 had taken of the Erfurt cathedral. The software behind the performance was conceptualised, written and performed by Stefan Kraus in TouchDesigner and allowed the artists to manipulate procedural 3D objects, reflecting the surrounding architecture of the cathedral. A further element was inspired by
Markus Heckmanns
work on penrose patterns and transformed realtime feedback of the signal into dynamic ornamental compositions..