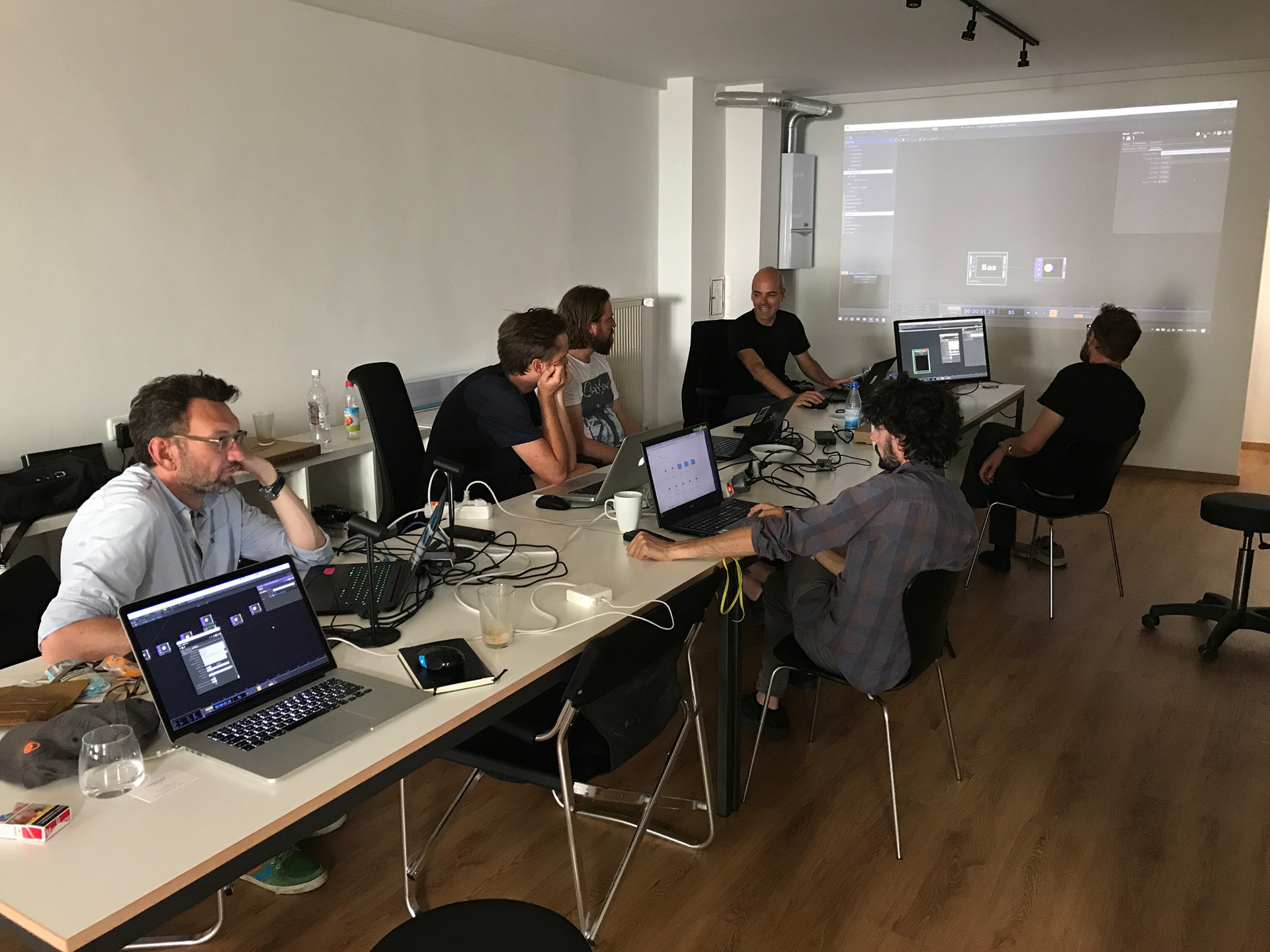 In this workshop we will discuss:
> System architecture best practices
> How to get the most out of Python through extensions and libraries
> Custom Parameters, Binding, Parent/Global Shortcuts
> Replicators, Cloning and mastering the timerCHOP
> Importing 3D assets, light and render them with PBR Materials
> How to make the most out of the new Physics
> How to harvest data from APIs
> How Quad Reprojection will make your life easier
Propose topics that you are interested in / have problems with
and we will deal with them in the workshop!
Skill Level : Advanced
This class is directed towards participants of all genders, sexes and orientations that feel comfortable working in Touchdesigner, but want to get up to speed with advanced workflows and the newest additions. Not suitable for Beginners. Python heavy.
Requirements : Laptop with a 3-button mouse
The latest release of TouchDesigner099 installed.
Instructors :
Markus Heckmann
, Technical Director / Derivative
Toronto-based visual artist Markus Heckman, oversees operations at Derivative – the makers of TouchDesigner. His Wüstenarchitekten live video project has provided a creative outlet for his layered, geometric abstractions and installation work. His non-narrative visual experiments explore the spatial quality of music and provide visual stimuli alongside artists such as Carsten Nicolai and some key names on the Raster-Noton roster.
https://wuestenarchitekten.com
Stefan Kraus
, Interaction Designer / MXZEHN
The work of Berlin-based VJ artist and director explores the fusion of media, space and performance. Stefan has been teaching interaction design at the Bauhaus-University in Weimar where he co-founded the Genius Loci Weimar festival. Today Stefan is more than ever driven by the idea of the "Gesamtkunstwerk" – an artistic vision that completely immerses the audience.
http://www.mxzehn.de
___________________________
Hosted by:
Studio TISH (Technology, Imagination, Spaces + Humans) is an experiential design and art collective established by Yves Peitzner and Jelena Gregov. Their work is driven by the idea that, amazing technology notwithstanding, our essential humanity should be at the center of everything we do. Passionate about finding new ways to connect objects, spaces and humans, they create immersive and interactive installations for clients like Instagram, Hyatt Hotels and Haus der Kunst.
https://maketish.com